All Windows/Play, Rhythms and Bounce/Rhythm/Swing Preferences (Ctrl 232)
From Bounce Metronome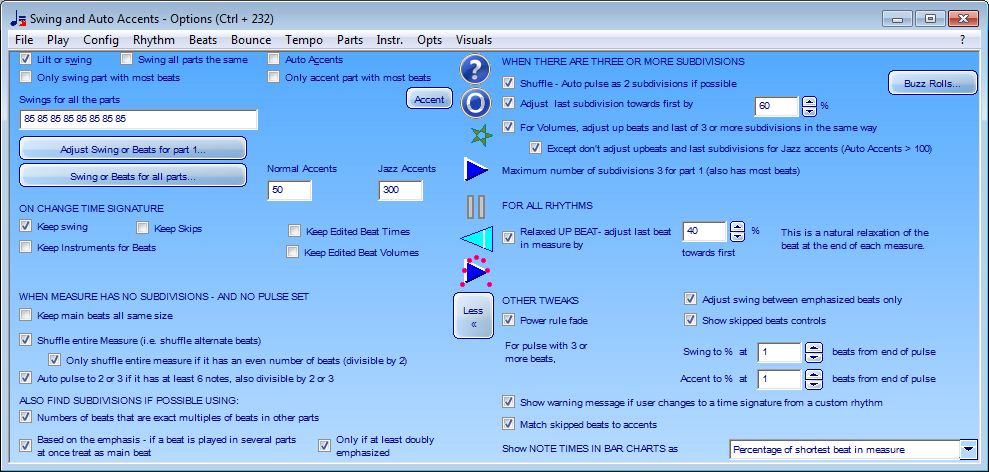 Previous: Rhythms and Polyrhythms

Next: Tune Script
Controls Common to Many Windows
Screen Shot (More)
This is what you get in the More version of this window (you use the More button to show it).
Swing Preferences
Configure how the swing and lilt is done...
Lilt or swing (Alt + W)
For a more natural feel or practice Jazz rhythms, Scottish folk music etc...
Auto Accents (Alt + C)
Varies volumes of the beats automatically. For lilt in triplets or more - gradually quieter, in the way a drumstick bounces if you let it fall loosely. For syncopation and Jazz type accents, use this with auto accents larger than 100...
Adjust the amount of the lilt or swing, or adjust individual beats...
Set the beat times and volumes individually for each of the rhythms.
Previous: Rhythms and Polyrhythms