Help for Tune Smithy

Window 117
From Tune Smithy
Mouse or joystick theremin
Screen Shot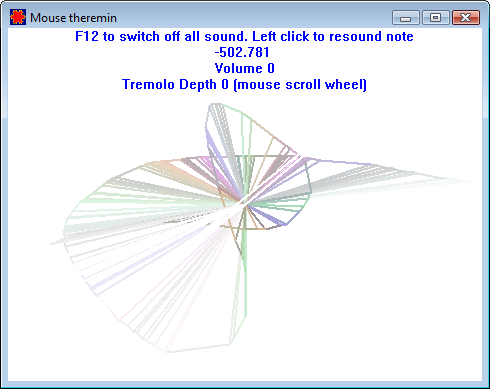 Mouse or joystick theremin
Theremin played from mouse or joystick...
The theremin is that instrument you can play by waving your hands in the air without touching anything.
Here you use the mouse or joystick instead of just moving your hands around. As you move the mouse or joystick the note you play slides around in pitch wherever you want it to go.
This is just a bit of fun. Has various options - try the sliding chords preset :-).
Neighbours, and Previous - Up - Next
Scale and Explorations (Ctrl + 17)
N.B. This list of neighbours may change when these pages are updated.