Help for Tune Smithy

Window 136
From Tune Smithy
PC Keyboard (Rectangular)
Screen Shot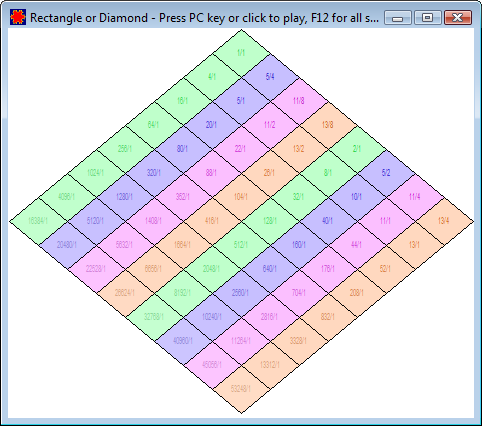 PC Keyboard (Rectangular)
Show Lambdoma notes as you play, & play them using mouse or PC Keyboard...
Tips:
You can use the arrow keys to move a sustained chord around after you have played it.
Show the Bs | Notes Played window to see your notes in a score like form as dots on staffs.
Click on the music keyboard icons - to show the notes on a music keyboard as you play. You can also play the notes by clicking on the music keyboard picture.
The menu under the Tune Smithy icon at top left of the Lambdoma Keyboard picture has a quick link to the options for this keyboard.
N.B. This list of neighbours may change when these pages are updated.