Help for Tune Smithy

Tutorials: How to install Tune Smithy and Loopbe1 for Composition Retuning
From Tune Smithy
See also: Tutorials: How to Retune a Score with Tune Smithy - Tutorial for Sibelius - Retuned to 7 Equal
Main Steps in Pictures
This is how to connect the two programs together. It's the most important part of the demo - as this is what lets you use Tune Smithy to retune the Sibelius scores.
First you need to download and install Loopbe1 (from [nerds.de]) and Tune Smithy (from [tunesmithy.co.uk])
In Tune Smithy make sure you choose the Composition Retuning task.
Now you need to connect the two programs together.
How to connect Sibelius to Loopbe1
This is for Sibelius 6 First. May be slightly different in other versions of Sibelius but basic idea is the same.
You need to add Loopbe1 as a new playback device. So first find the Playback Devices window here in the Play drop menu in Sibelius: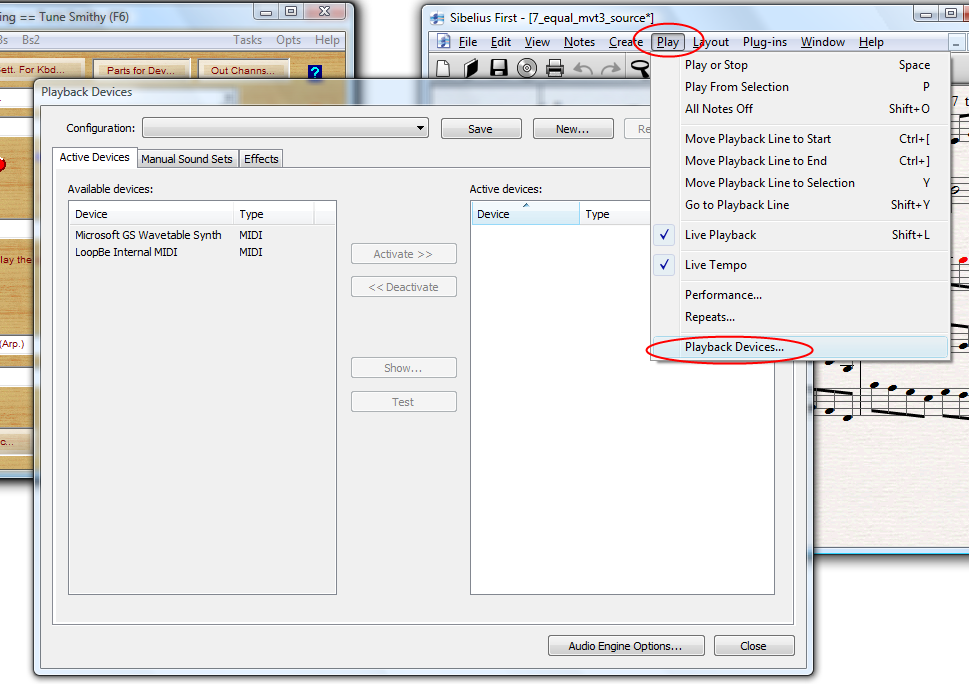 Now you need to create a new device, press the New button, and enter the name for your new device, e.g. "loopbe1"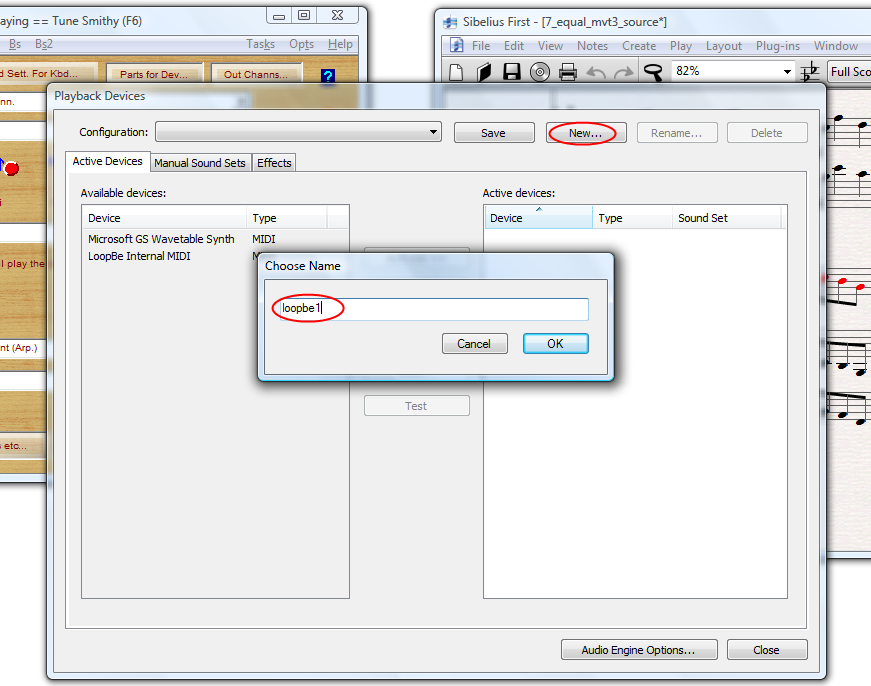 Then you need to activate loopbe1 in the new device. If you see anything else on the right hand side here then de-activate it, make sure it only shows loopbe1 there.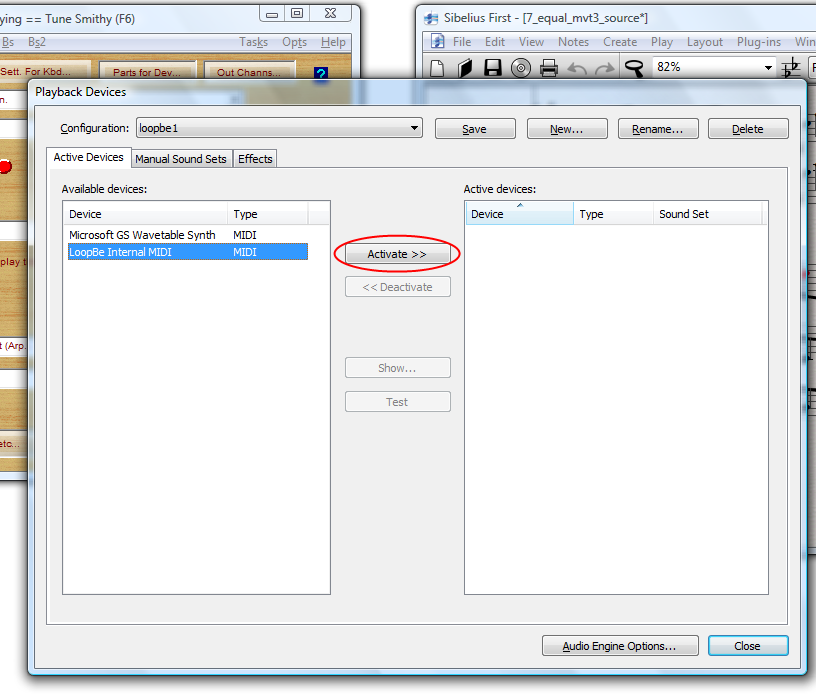 Finally it looks like this: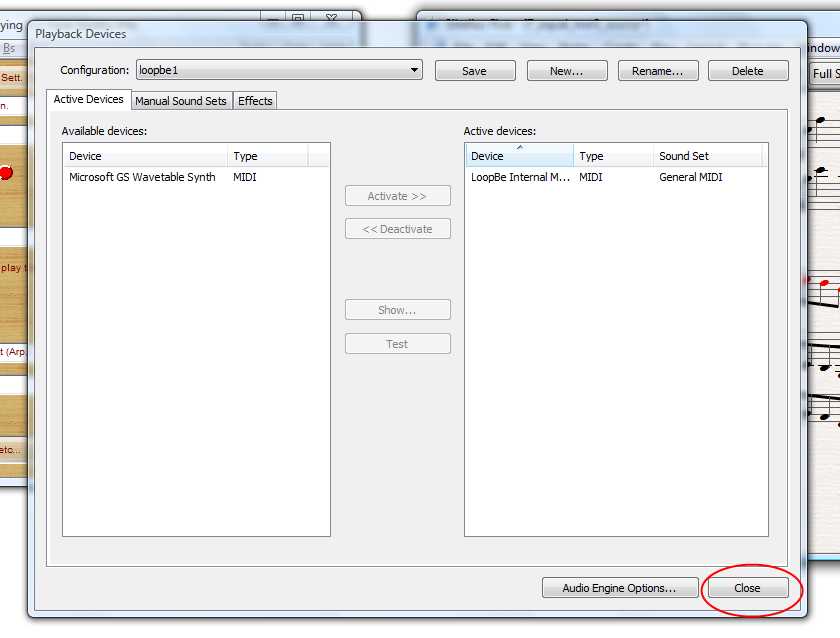 You are all done, Sibelius is now set up to play everything through loopbe1.
Click Close and answer Yes when asked to save the new settings.
How to connect Loopbe1 to Tune Smithy=
You can find it in the In menu in Tune Smithy, make sure it is selected, like this: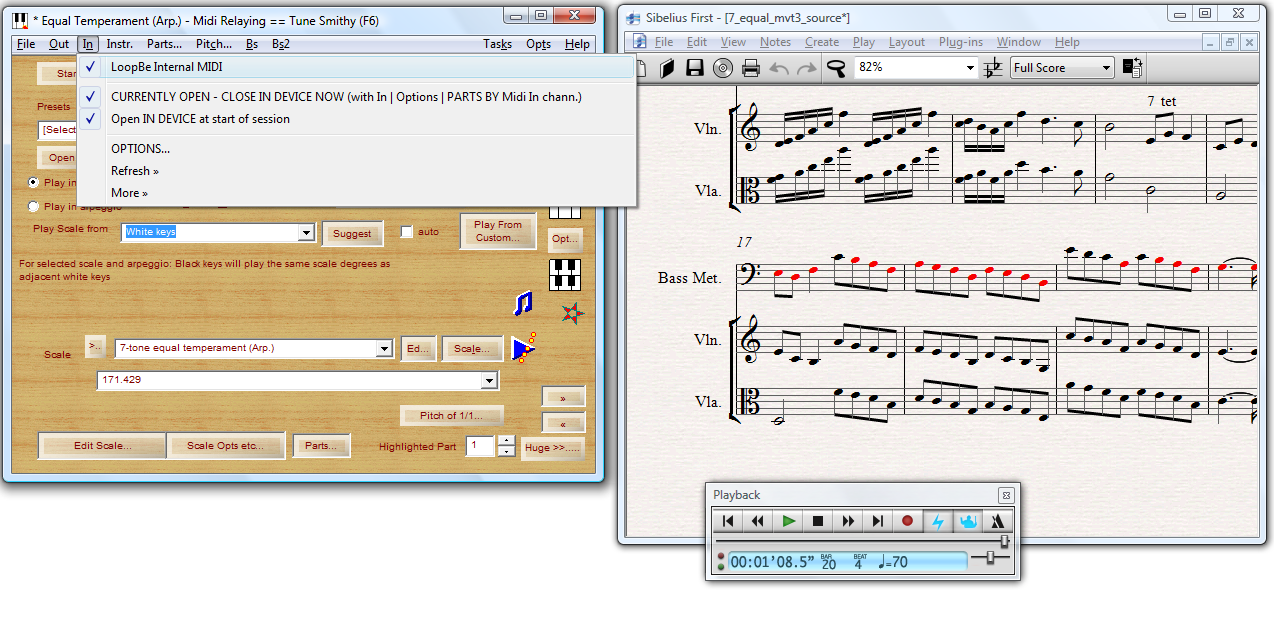 So that's it done, now when you play notes or edit the score in Sibelius your notes are played through Tune Smithy.
You choose the scale and arpeggio using the drop lists in Tune Smithy.
Hopefully the rest of the video will now make sense :).