It's taking a little while to test all the various possibilities and to get it ready for upload. Meanwhile here is one of the metronomes I did today while testing it:
Two 3/4 type rhythms at an irrational ratio to each other.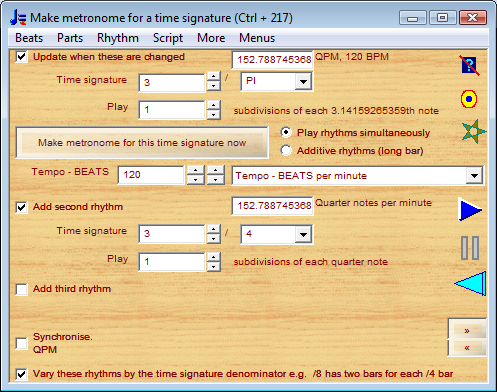 metronome for time signature 3/PI with 3/4 played simultaneously
Try clapping along with either the 3/PI (on bongos) or the 3/4 (on agogos – bell like sound) :-).
You will be able to play this with the next upload of
Tune Smithy's rhythms and polyrhythms metronome player
Tags: 3/4, irrational meter, metronome, PI/4, polyrhythm, time signature, tune smithy